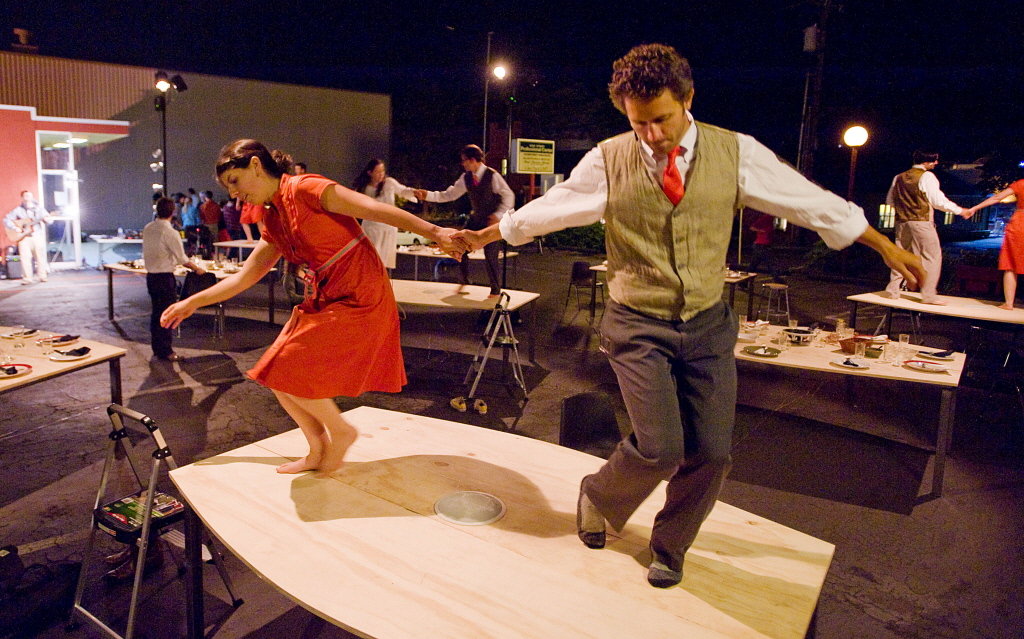 Activity in: Portland, OR & Molalla, OR
A devised, site-based journey show with two audiences in two cities, 25 mile bus rides, a full meal for an audience of 100 and an engagement/research process that included our own July 4th Float in the Molalla Parade. Staged in a church, an elk barn, buses and a riverside parking lot.
Project Core Question: What relationship does place have to values, and how does that affect rural/urban conversations in the US today?